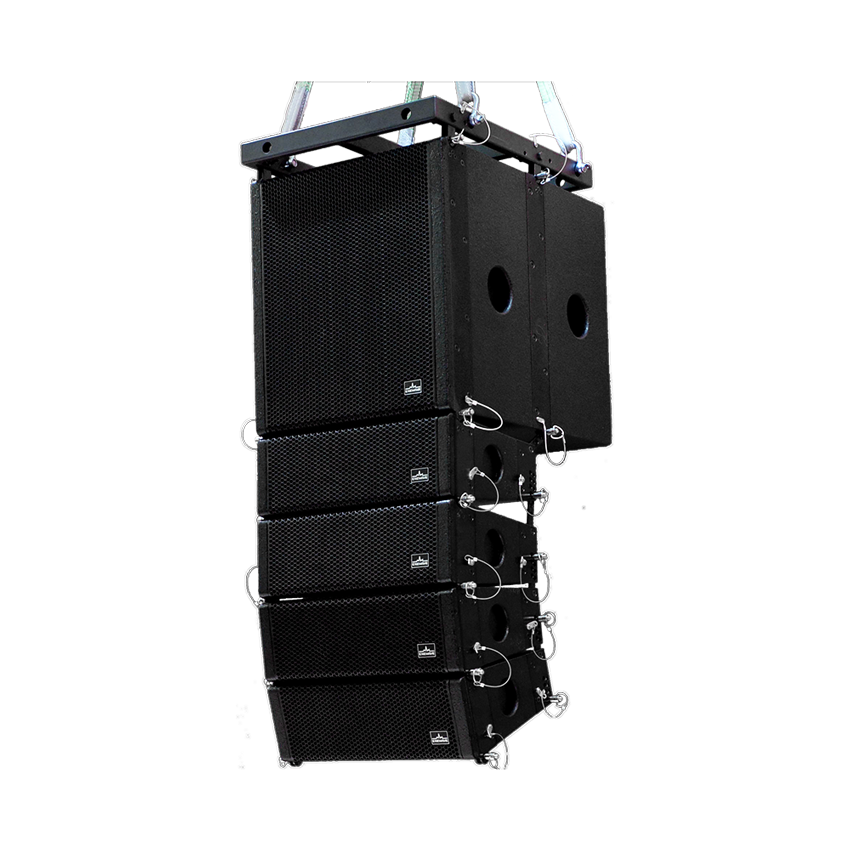 VLA Series Line Array System
The VLA system is a typical vertical linear array system developed by the ENEWAVE to meet various scales of live sound applications.
AXE Type phase plug & attenuation characteristic
The spherical wave created from compression driver and pass through the surface of AXE type phase plug. It ensures sound waves pass through the throat at the same to ensure complete consisten phase of sound waves.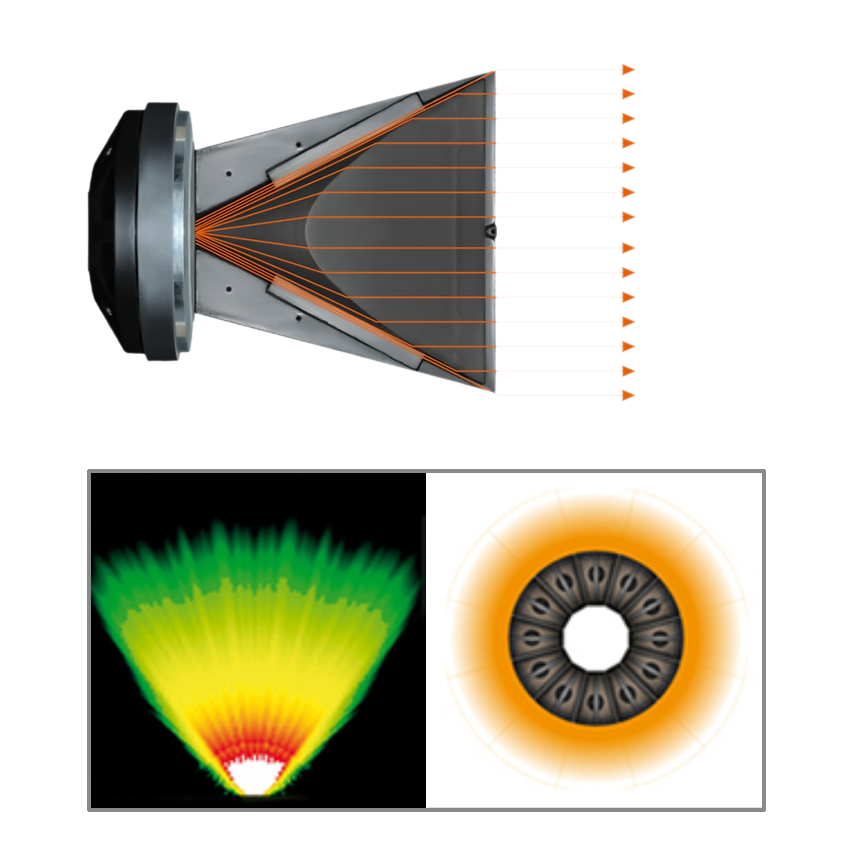 Three types of combo line arrays are convenient for users to plug and play and built-in DSP-LITE of Powersoft.
All system passed through accurate system tuning before leaving the factory. Users can also use Armonia software to adjust in demand. Whether it is an event, bar,bandque, conference or party, it can be selected and used according to the needs.