The whole new DA series Class-D power amplifier
Built-in advance modulation and control technology so that the overall performance is greatly improved. The outstanding industrial design of the new DA series digital power amplifiers not only brings a perfect appearance and structure but also a 1U compact shape chassis which can complete save rack space. The optimize ventilation design obtains better heat dissipation performance.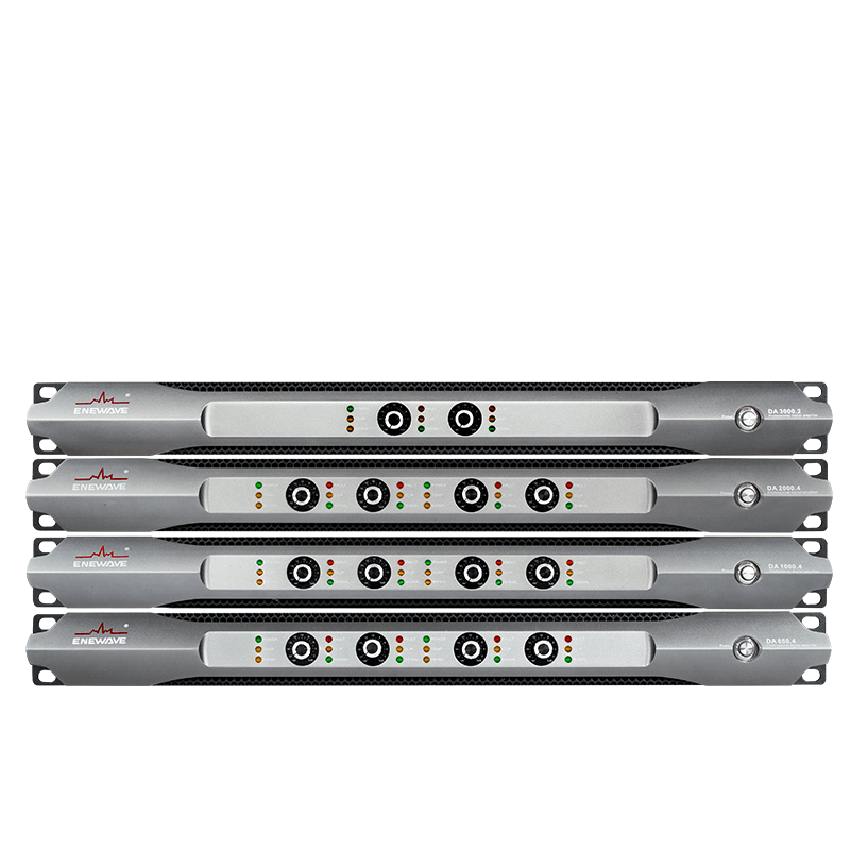 The CA -Series Power Amplifier
Excellent circuit design and a complete set of rack design make the CA series sturdy and durable, which is more cost-effective for any permanent audio installation system solution.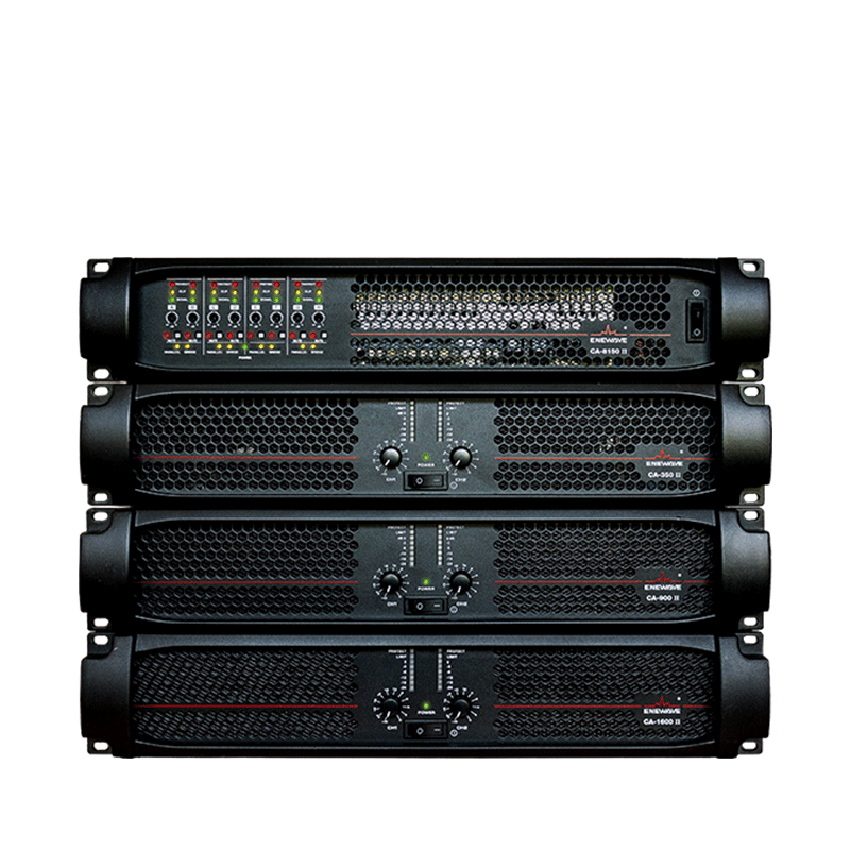 X-AMP Compact Class-D Amplifier
The compact size dual channel built-in SHARC DSP
and could be combined into 1U standard rack-mount size