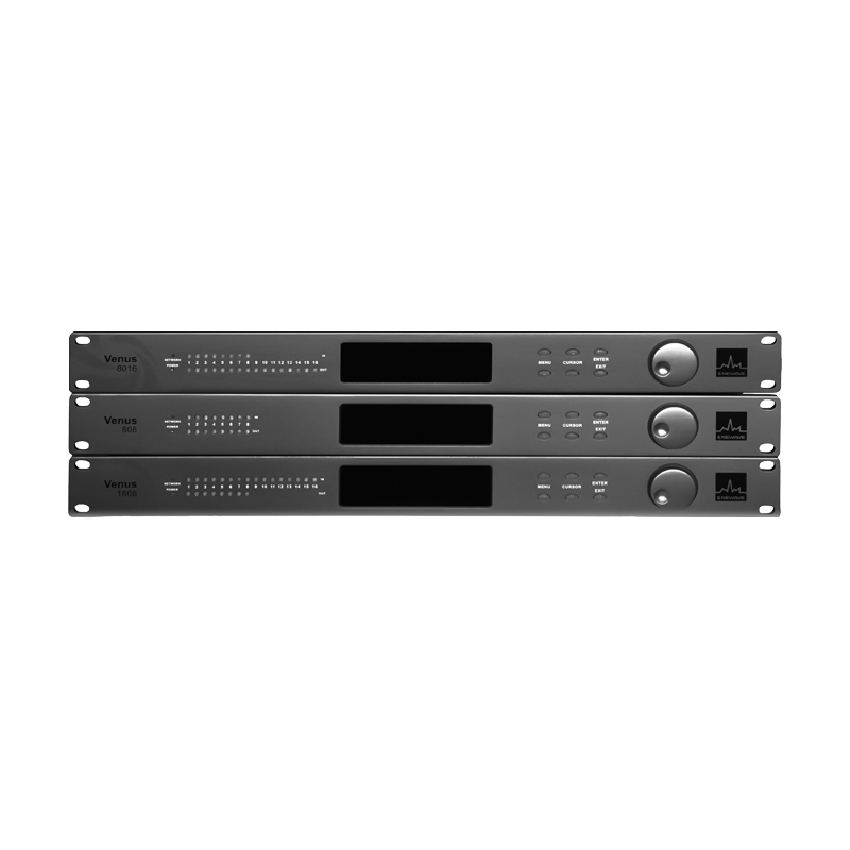 GALAXY-VENUES
The ultimate editable process processor, through simple device drag and connection,
to establish the DSP processing process you need, let you do whatever you want, freely sway, let the wild ideas come true, what you want is what you get. You can also construct various special functions you need through various logic algorithms. Flexibility is the soul of the Venus processor.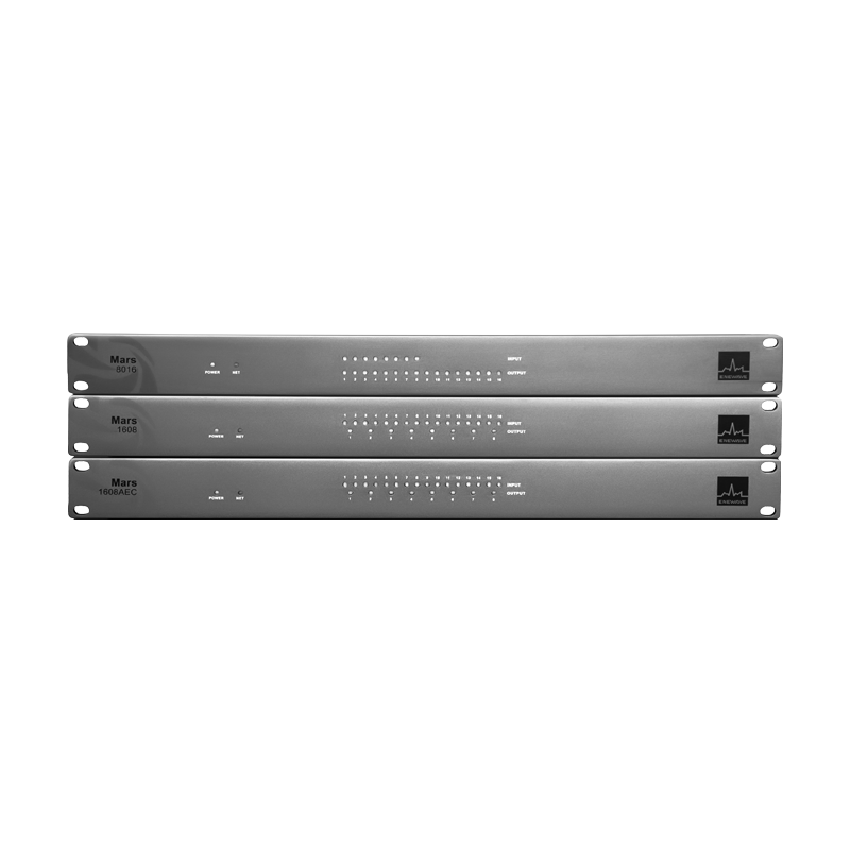 GALAXY-MARS
Mars has flexible port configuration, and can expand the number of ports of
the system through Dante network audio card. The largest single machine can achieve a 32X32 matrix capability. The powerful floating-point D SP computing capability has reached 2400MFLOP, so Mars has powerful processing capabilities and can handle various complex processing. Among them, the Mars-1608AEC model is more Integrate advanced algorithms such as AEC, ANC, AGC, AFC.
AAC-48L
The first spatial acoustics automatic calibrator combines space acoustics and electroacoustic systems.
It can optimize your acoustic environment, calibrate the frequency response of the audio system and the acoustic space, and perfectly display sound details to create an ideal acoustic space for you. Using FPGA-based high-order real-time FIR acoustic phase calibration system, breaking the digital audio algorithm technology and delay through the restraint of delay, the essence of sound is perfectly reproduced through the three-dimensional standards of sampling accuracy, sampling frequency, and phase accuracy.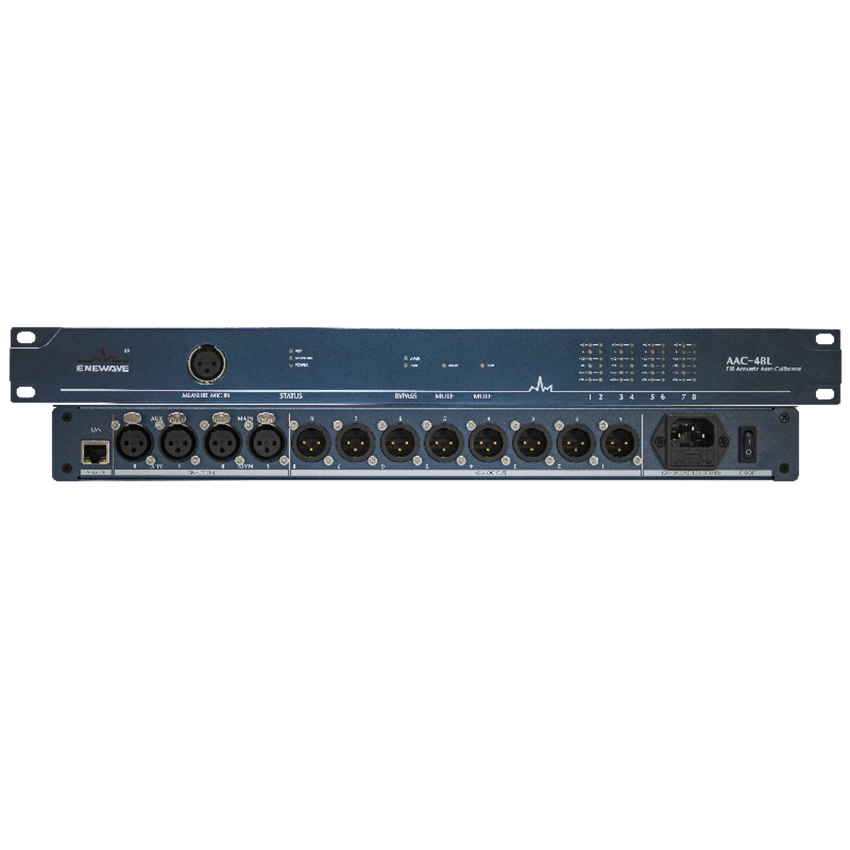 GALAXY DESIGNER control software is specially designed for the VENUES and MARS processors of the GALAXY series.
The user uses the drag-and-drop definition method to construct the system and equipment, and specify the input and output interfaces, and then adjust the internal functions of each part of the processing element.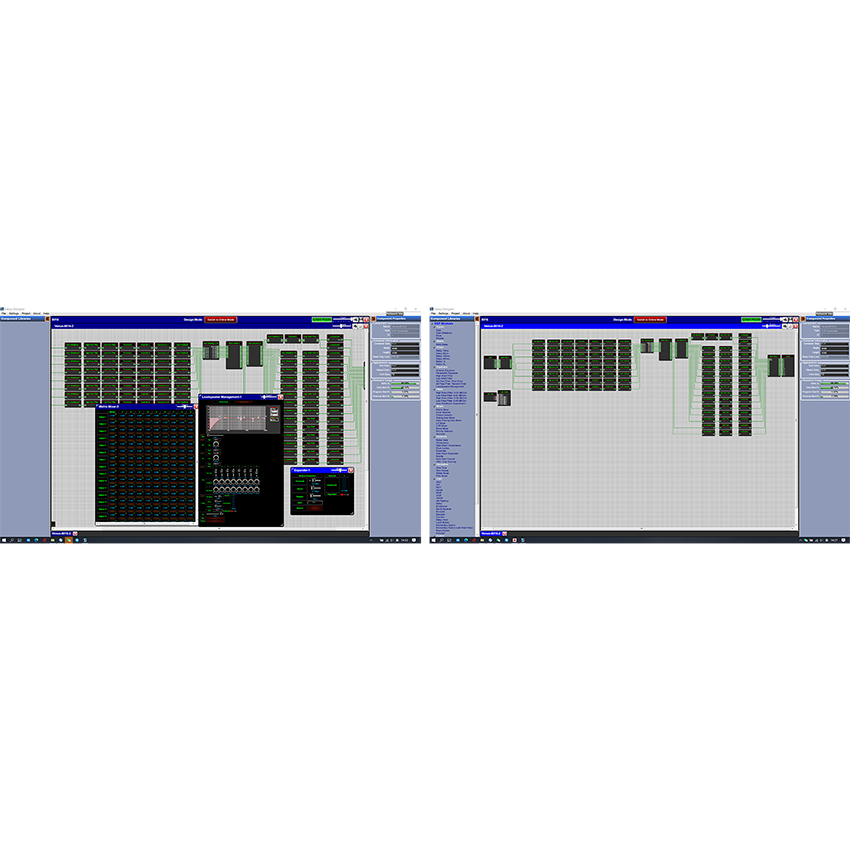 ACC-48L
control software contains special versions for Windows and MacOS systems, allowing engineers to operate and synchronize with Smaart RTA software in real time.